In America, nearly half of all violent crimes are gang-related. Unfortunately, Georgia communities are not immune to this type of organized crime, and member recruitment is on the rise. According to the Georgia Gang Investigators Association (GGIA), there are an estimated 71,000 validated gang affiliates and over 1,500 suspected gang networks across the state. In fact, in a 2018 survey conducted by GGIA, 157 counties reported a rise in gang activity and 155 school districts reported suspected gang activity. 
Even more concerning, criminals are now using social media as a recruitment tool to specifically target a younger audience.
Gang Prosecution Unit
Last year, with the support of Governor Brian Kemp and members of the General Assembly, Attorney General Chris Carr created Georgia's first statewide Gang Prosecution Unit. This new Unit officially began its historic work on July 1, 2022. Since then, Attorney General Carr's Gang Prosecution Unit has indicted 85 alleged gang members across the state. The Unit is based in Atlanta, with regional, satellite prosecutors and investigators in Albany and Augusta, Georgia.
At the end of the day, the law-abiding people of our state deserve freedom from fear, and to do so, we must re-dedicate ourselves to disrupting all gang networks that are infiltrating our communities with violent crime and will stop at nothing to turn a profit.
Georgia Anti-Gang Network
The Office of the Attorney General is committed to working with and further supporting our law enforcement officials – federal, state and local – on multi-jurisdictional issues, such as criminal gang activity.
In July 2018, Attorney General Chris Carr brought together several local, state and federal partners to discuss their current efforts to address criminal gang activity. Following a productive and informative first meeting, the group decided to continue its work as the Georgia Anti-Gang Network with a focus on the following areas:
Strengthening multi-jurisdictional investigations and prosecutions;
Improving intelligence-sharing capabilities;
Stopping recruitment; and
Identifying proven and effective prevention programs.
Throughout the year, Attorney General Carr has hosted local meetings of the Georgia Anti-Gang Network at Georgia State University, Albany State University, Athens Technical College, Columbus State University, Savannah Technical College, and in Griffin, Georgia.
Griffin Anti-Gang Network Meeting - March 2023 (4).jpg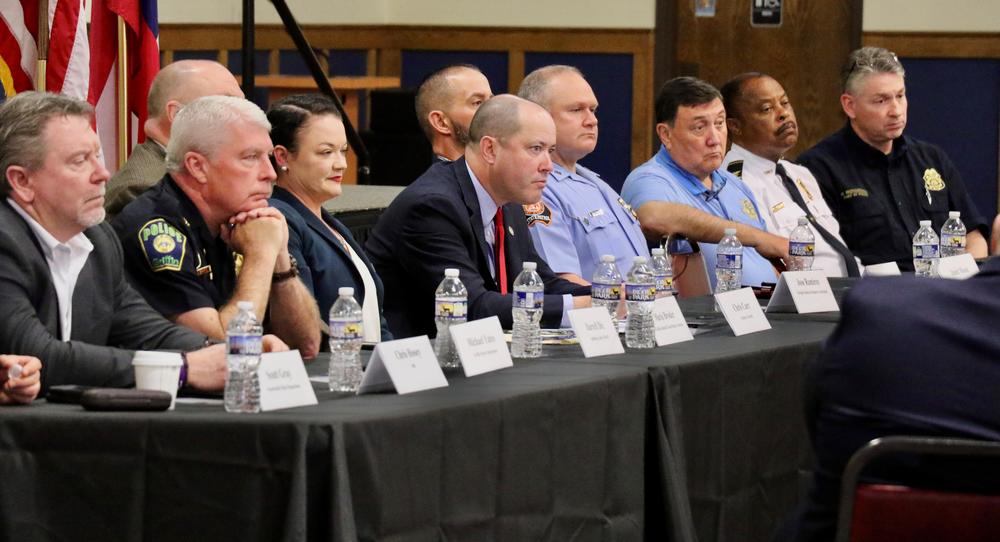 Attorney General Carr appreciates all members of the Georgia Anti-Gang Network, including:
Office of Governor Brian Kemp
Georgia Bureau of Investigation
Georgia Criminal Justice Coordinating Council
Georgia Department of Community Supervision
Georgia Department of Corrections
Georgia Department of Juvenile Justice
Georgia Department of Public Safety
Georgia Emergency Management and Homeland Security Agency
Georgia Public Safety Training Center
Governor's Office of Planning and Budget
Prosecuting Attorneys' Council of Georgia
Georgia Gang Investigators Association
Georgia Sheriffs' Association
Fulton County Sheriff's Office
Atlanta Gang Initiative
Cobb Judicial Circuit
Formulytics
U.S. Attorney's Office for the Northern District of Georgia
U.S. Attorney's Office for the Middle District of Georgia
U.S. Attorney's Office for the Southern District of Georgia
Bureau of Alcohol, Tobacco, Firearms and Explosives
Federal Bureau of Investigation
FBI Safe Streets Gang Task Force
Homeland Security Investigations (Atlanta Office)
U.S. Marshals Service Southeast Regional Fugitive Task Force
U.S. Postal Inspection Service (Atlanta Office)
Gang Activity: Related Press Releases